The Bandit Camp

Edit
Written by

Kharne

Edit
Zone Info:

 10 - 3

0 (Avg. Mob Level: 15)

Edit
Connects to:
Surface Realm of Duris (Good Continent)
Quests:
Paladin ③ has 3 different quests for low levels. Give him 'a blood red tear insignia' found throughout the camp on mobs to recieve 5p.
Zone Map:Edit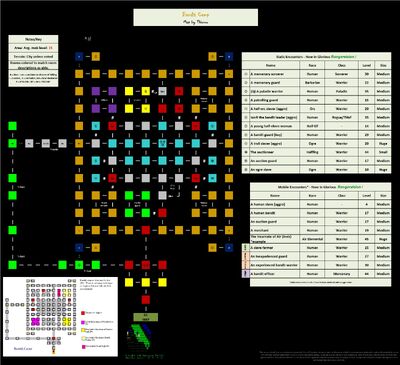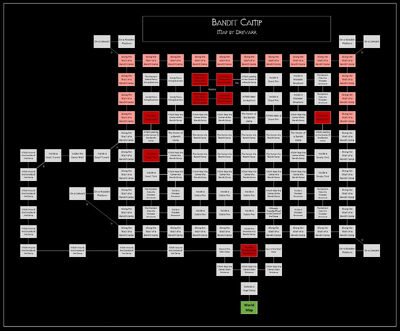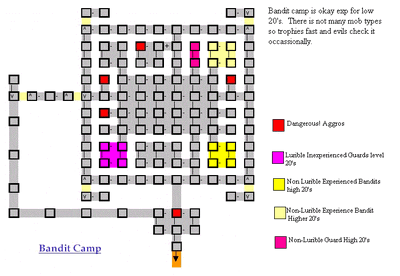 Ad blocker interference detected!
Wikia is a free-to-use site that makes money from advertising. We have a modified experience for viewers using ad blockers

Wikia is not accessible if you've made further modifications. Remove the custom ad blocker rule(s) and the page will load as expected.